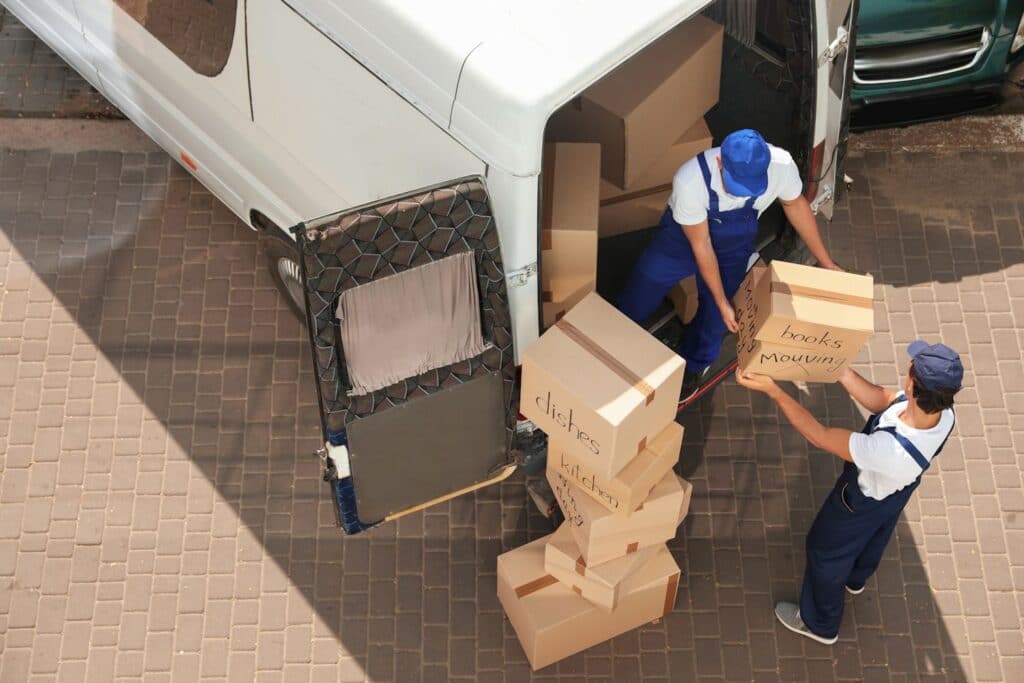 Moving is a stressful time for anyone. Boxes upon boxes and trying to manage the kids, staying organized, and eventually lifting heavy furniture. Sometimes finding the right size truck from moving companies or trying to figure out how to move that awkward L-shaped couch leaves you rethinking your life. We are going to go through the 5 most common mistakes some people make and how to make moving to Fort Collins, Colorado easier for you and your family.
Not Leaving Enough Time To Pack
There is no shame in admitting that sometimes we procrastinate. But packing is one of those places that can make or break your moving experience. It may be hard to know where to start and then to even get started. One of the best methods is to start in a small room gathering everything you may not need right away and start packing it up. 
Forgetting To Label Your Boxes
We have all been there, you get everything packed up and moved into your new home. Suddenly you have kitchen stuff in the bathroom and bedroom stuff in the living room. Now you have to hunt down boxes in other rooms. Suddenly you look like you're looking for buried gold just to be able to have a meal and sleep for the night. Carrying a sharpie in your pocket while packing makes this mistake easily avoidable. When you finish a box, close it up and quickly jot down what room it came from and what is in it.
Not Taking Measurements
This is a step you have to do at both the old place and in your new home. Just because your bed fits in the bedroom in your old place doesn't mean that it will be easy moving into the new one. Measure everything. Your doors; stairs; rooms and cupboards should always be on the list. Carry a measuring tape with you between houses as you go if need be. 
Not Spending The Time To Research Movers
There are many types of moving companies all over. There are even privately owned ones that boast professional and cost-effective methods when it comes to helping you move. But we have all heard the stories of people being stood up by their moving companies, having possessions stolen or extra costs tacked on at the last minute. 
Not Getting Moving Estimates
One of the key steps to hiring a moving company is getting several moving estimates. These estimates will help you decide which moving company to go with and will also provide you with information on competitive rates. This is not always the easiest step as you have to cold call moving companies for your quotes. Or you can Find the best Moving Companies at GetYourQuote.com. 
Why Research Moving Companies If You Don't Have To?
By going to GetYourQuote.com you have removed a key step of your moving planning. Instead of having to obtain estimates from moving companies in your area, and using your valuable packing time; you can have them do it for you. It's as easy as plugging in a bit of information and suddenly you will have estimates from local moving companies who are licensed professionals. 
What Information Do I Need To Give Them?
Project date

Project description

Address of moving from and to

First and last name

Phone number to contact you at
Giving them the above information allows them to begin getting you estimates from moving companies in your area. You can focus on your packing, while they focus on getting you the best deal possible. Not only will you have a selection of licensed movers but you will also be able to choose from moving companies with the best rates for your move to Colorado Springs. 
How Do I Know If They Have Moving Companies In My Area?
By visiting GetYourQuote.com you can either call and find out the locations where they have registered contractors, or you can view their listed areas directly on site. While moving is never stress-free; knowing that your move date is in good hands is oftentimes the start of enjoying your new home. 
Not having to do the research for yourself but instead having moving companies contact you all the time in the world to start working on that packing that you have put off. Sometimes you can even find a company that will help you with the packing process as you guide them from room to room.
No more lifting of heavy furniture; or figuring out those pesky stairs. Now you have the opportunity to have the help you need and start enjoying your new home. The moving process has just become simpler and the stressful days are over. So don't wait till the last minute; start planning that moving project now and get moving companies working for you.