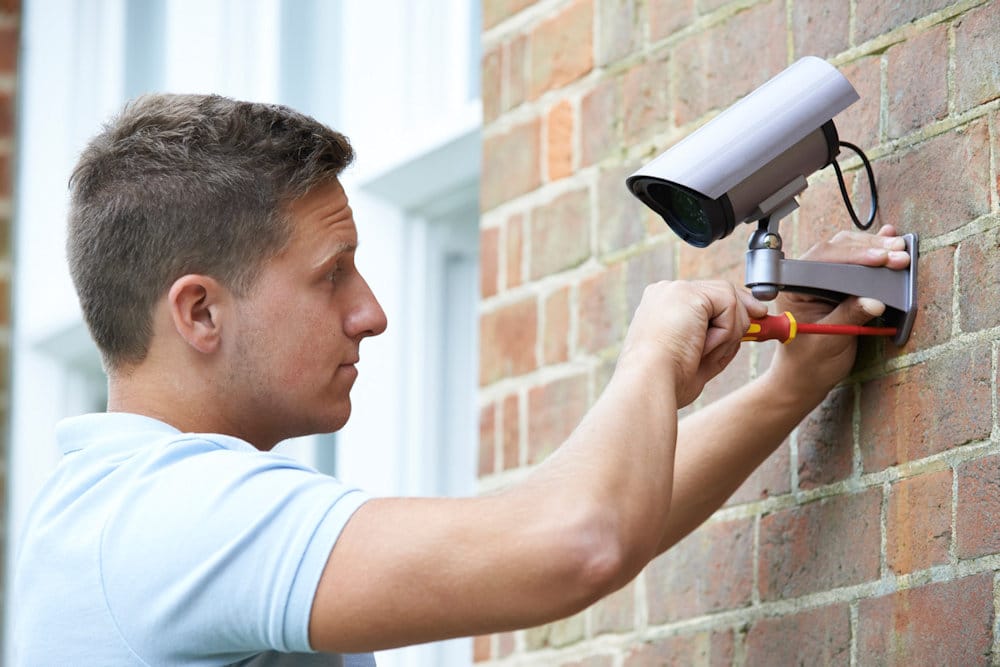 Protecting your home and your family is important — and it should be. Your home is meant to be a sanctuary. It should be a place for you and your loved ones to be away from the dangers of the outside world. This is at the heart of why so many people purchase home security systems. It's a way to make that safe place just a little bit safer. 
However, there may be dozens of home security companies in Highlands Ranch Colorado, or wherever you live. How can you know who to trust to take care of such an important project? While this can be a difficult decision, we're going to help you out. 
In this article, we'll tell you how you can know which home security companies to trust and who to stay away from, including how to avoid scams, how to vet a home security company, and how to Find Home Security Companies for Free that you know you can trust.
How To Tell If A Security Company is a Scam
It may be helpful to begin by talking about companies that you should not trust. Thousands of people fall victim to home security scams every single year. Sometimes, these scams come in the form of door-to-door salesmen, pretending to be a home security provider. 
You may recognize these right away. However, not all people who show up at your door are trying to scam you.  According to the Federal Trade Commission, here are some things to watch out for to make sure you are not being scammed:
One of the most common signs of a scam is the use of "scare tactics." You may find that a home security company attempts to lure you in by talking about a recent burglary in the area. Whether it's true or not, this is often a red flag.

Another tactic use by scammers is "limited-time offers." You'll find that they have an incredible deal to offer you, but only if you pay them right there on the spot. That is usually a bad sign. 
The FTC recommends asking for a few pieces of information if you want to make sure a company is legitimate. These include street addresses, phone numbers, license numbers, and maybe even proof of the license itself. 
You can cross-reference this with the Better Business Bureau or another local listing of contractors to make sure it is all accurate. If they won't give you this information, that may be a sign they're trying to scam you.
How To Vet A Home Security Company
Even if you determine that the company is not a scam, there are some additional steps you can take in order to vet a home security company. These steps are also helpful if you're looking around online. If you can't ask for credentials, these things may help give you an idea of who is trustworthy.
The first step you should take is to try and get a personal referral. If you have a friend who has worked with any home security companies in the past, they may be able to give you an idea of what to expect. This can be a great way to get some insight into the quality of their work and whether they can be trusted to do your job well. 
Another thing you can do is to look for online reviews from previous customers. This accomplishes basically the same purpose as a personal referral. The only difference is that you're getting your information from people online you don't know. In this case, you may want to take each review with a grain of salt. Don't let one overwhelmingly positive or negative review sway your decision. Try to get the full picture from all the different feedback you can find. 
How To Find Trustworthy Home Security Companies
What if you don't know anyone who has worked with a company and you can't find any reviews online? That's where websites like GetYourQuote.com can help you out. Get Your Quote has an extensive network of contractors across some of the biggest cities in the country. These include home security companies, roofing companies, moving companies, and more. 
All you have to do is reach out to Get Your Quote with the details of your project, and they can match you with a home security company near you in no time. They pre-screen and vet every contractor listed on their site, so you know that you can trust those companies. In addition, they will make sure that you're getting the best rate possible, as they can compare your job with multiple companies. 
If you need a home security system in Aurora, Colorado, there really isn't a better place to find a contractor than Get Your Quote. You can have a price quoted in no time, and get that job done fast and easy.