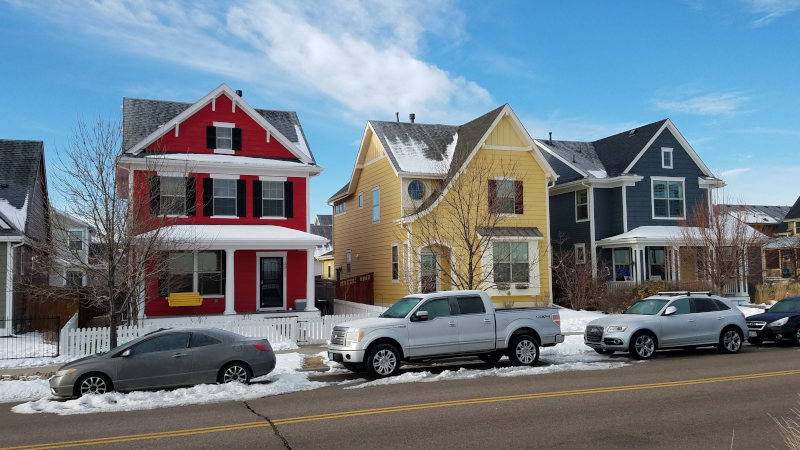 A couple of months back, I was walking around in my Denver neighborhood. I walked by a neighbor's house and noticed a paint crew from Excellent Painters out front. This piqued my interest because I was thinking of getting some work done on the outside of my home. This made me think, there must be plenty of house painters in Denver. I thought to myself that I would really like to know if these house painters and others would do a good job on my home project. 
I'm here to tell you that I found a way to figure out if they are any good or not without having to spend a dime on investing in my interest in who might be the best paint crew for me. 
For me personally, I wanted a high-quality job. When you hire a professional, that means that they have the license to perform the job. I happen to consider many things when wondering about the quality of the work of house painters in Denver. 
Interestingly, after all of the research that I did, I quickly came to the realization that it is a much easier process to figure this dilemma out than many people would think. That's what I'm here to write about. 
In this post, I want to go over exactly what you need to be looking for in a professional painter, and where you can go to find out all the info you need on the paint crews in your area. Let's dive in!
What Should I Expect From A Professional Denver House Painter?
It is important to know that the bigger the project, the more experience you should look for in a paint crew. This will, of course, require planning. I'm so thankful that the house painters in Denver, Colorado that I chose to go with were willing to take on my project faster than I could imagine! 
It is also vital to know what to look for when hiring a professional painter. Here are some things to keep in mind when scouting your own paint crew. 
Expert Color Knowledge
Every ten years or so, it is a good idea to get your walls a new coat of paint to prevent cracking from occurring. It is also good for covering smudges and other marks. However, even though you may know that your paint needs refreshing, you may not know which color to go with. Genuine paint professionals will gladly consult with you about your color choices and even offer examples. They will even give you an answer on the number of coats it will take to do the project. Plus, they know what colors will best suit your home, inside or out. Professional painters keep you in the know so that you will be satisfied with the finished product. 
A Professional Painting Job That Gives You More Than Just Paint
When it comes to the house painters in Denver, they do multiple coats of paint and ensure that the surface they are to paint on is ready to put paint on. They do things like cover nail holes, sand down parts of the wall that are uneven, clean the wall of dust and debris, and even prime before painting.
Additionally, they use quality materials and are quite good with their timing. Because I chose to use this professional painting service, I got a high-quality job I was searching for. 
The professionals know exactly how to paint clean edges especially in those hard to reach places. 
Quality Materials
In my opinion, great painters know why it is so crucial to use quality materials. This is how they give me the best result. Clearly, when it comes to priming and painting, high-quality materials are a must!
Importantly, knock-off brands and paint that is not made for what it is being used for is NOT an option. Especially for a reputable company. Personally, I feel that if the company uses lower-quality materials, their work will be of lower quality as well.
Estimated Pricing
If they are a trustworthy company, they WILL offer a price estimate BEFORE the project has begun. For me, it is pretty important to know what damage might be done to my wallet before I invest in it fully. 
This is why it is so important to check around and compare prices for different paint companies. This is a good way to know exactly what you should be paying for certain services. You will find that in some instances, painting companies will match other's quotes to ensure the business is done with you.
How to Find a House Painter in Denver
Once I made the decision to discover more about the house painters in Denver, I never looked back. When you decide to take that step, there are certain things you need to do in order to find out more about ALL of the painters in your area.
I used Excellent Painters. They are the best painting contractor in Denver, Colorado