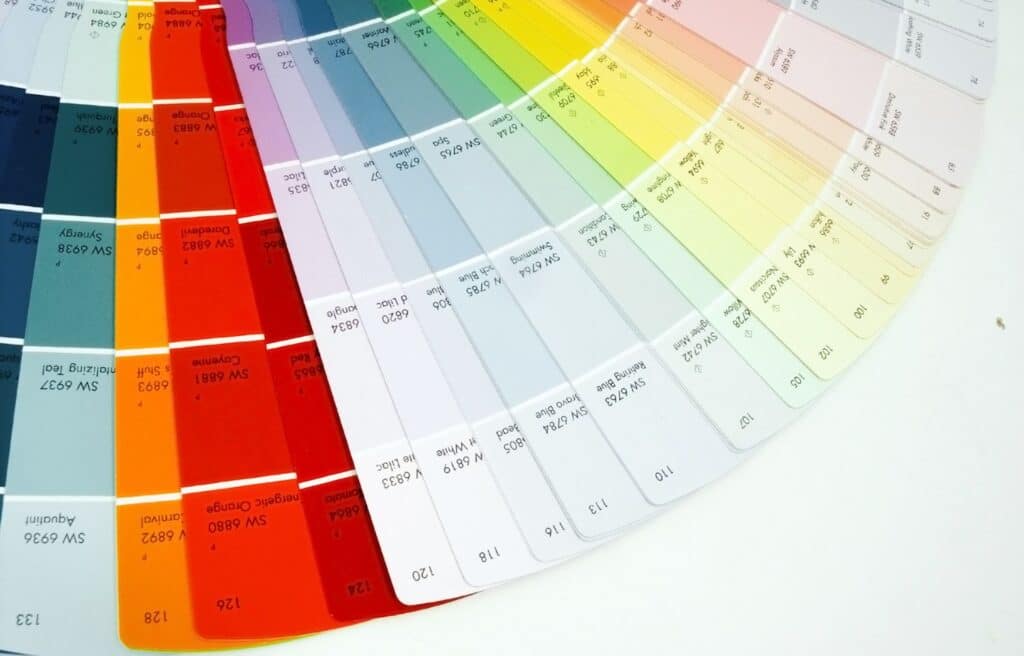 Let's face it, there are so many colors to choose from when painting your home. It can all be a bit overwhelming; especially when there is more than one tone of white to choose from. Suddenly egg white looks more like a dull grey and you are back at square one. We are going to take a look at 5 colors you can't screw up, so keep reading
#1 – Blue
Blue has a very calming effect and is paired well with a stark white or even grey in bedrooms and bathrooms. Have a favorite color of blue on a pillowcase? Did you know that you can take that to the mixer and they can literally make the color for you? Often times you can even give examples of your chosen shade to painting companies and they can get you exactly what you are looking for.
#2 – Yellow
I don't know about you, but there is something about a sunflower toned kitchen that is just appealing. Not only do the colors orange and yellow pair well; but they also are known to create a feeling of hunger and warmth. Which is exactly what a kitchen is supposed to mean in my book. 
And if you happen to be like me; you may have a wide collection of golden hues just waiting for the right paint to set them off. 
#3 – Black
You may think this is crazy but using black as an accent to any room is a great way of bringing in a bit of pop in a subtle way. Going for a warmer black means you won't have to worry about purple or blue hues messing with your color scheme. Keep in mind black shows everything; so it is not a recommended color with children or pets. 
#4 – Green
Looking to accent a wall in a small space? Why not give olive green a try? It's a great way of adding a subtle pop of color without going all out. Accessorizing in this color is also easy as there are so many trinkets for bathrooms and so on in olive green!
#5- Grey
And by grey, I mean a nice charcoal color. This is a great statement color and if you have found the perfect black but want charcoal you can have them mix it at 75% to achieve that desired look. Use this as an accent wall or if you are really adventurous; paint your whole room! Just remember this is a color that usually fairs better in a well-lit space that is open over a smaller one. 
I'm not a professional painter, what can I do?
I'm glad you asked. You can Find the best Painting Companies at Get Your Quote, after inputting a bit of information you will have a list of painting companies eager to help you complete your projects. 
What information do I need to give to get quotes from local painting companies?
Address of project

Project description

Date of project

First and last name

Phone number to contact you
After inputting the above information at GetYourQuote.com they will get to work finding local painting companies that will fit your budget. 
What can painting companies offer me?
Painting companies are out to help you complete your home projects at a cost that will fit your budget. You will be able to speak with a professional who can guide you through the process of choosing a scheme and the correct colors for your home. They will be able to come to your home, bring their tools, and do the manual labor while you go about your daily life tasks. 
There are multiple reasons to let someone else do the footwork for you when it comes to finding the best Denver painters for your project. It means you have more time for the things and people you love while still getting what you need to do. You won't have to cold call anyone to try and find the best price around; they will be calling you. 
Why let someone else research painting companies for me?
At GetYourQuote.com they make getting any of your at-home projects completed easier for you. They do the footwork for you in order to find the best-priced contractors for the project in question. They strive to meet your needs while making it as seamless and painless as possible. 
So don't let that project you have been waiting to complete wait any longer. It's time to reinvent your home and stop staring at walls that you hate. With the above information, you will be well on your way to not only having the home of your dreams but also having painting companies knocking on your door to make it come true!