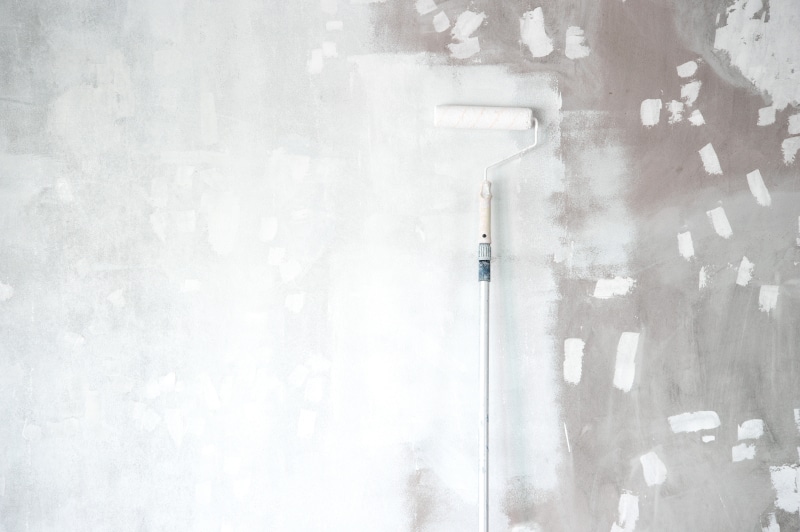 Home renovation requires a lot of resources from building and repairing to house painting and redecorating. There are a variety of means and methods to get the job done. However, if you are a busy person and don't have the time or the skills to do the work, you can always hire professionals to help you.
Hiring professionals is a great way to start and finish a painting job considering that they already know what they are doing and have all the right tools to accomplish the task. Pro painters will give your home a new look while ensuring a high quality of work.
Part of that work is laying down a coat of primer before you put on the colored paint. This is done to make sure the final colors will look as expected and also to cover up or conceal any imperfections in the old paint.
The Different Types of Primer?
There are various types of primers you can use depending on the surface to be painted. You have to understand how to select and use primers in painting in order to achieve the best quality results.
Oil-Based Primers
This primer is usually for surfaces that we touch the most, such as doors, windows, cabinets, and woods like cedar. Oil-based primer is also used for building exteriors. An example of an oil-base primer is shellac. It is used to coat surfaces that are prone to staining such as smoke stains, crayon, and oil-based adhesives. These primers work well on walls that have been damaged by water or smoke.
Water-Based Primers
Latex is an example of a water-based primer that's use is to coat blocking stains and on surfaces that are filled with paste. Aside from that, latex is excellent on new drywall due to its flexibility on surfaces. If you are planning to use latex on wood, test it first in an inconspicuous space to make sure that it will not cause a rise in wood grain. We recommend a water-based primer if you are painting on plaster, masonry, brick, and metal surfaces. Water-based primers are commonly used on interior walls.
All-In-One Paint And Primer
This is a paint and primer in one. They accomplish this by making the paint really thick. These are designed to seal and cover surfaces on new drywall or previously painted walls. The downside, however, is that it does not perform as well as a stand-alone primer due to its thick formulation. In cases where there are bad stains or cracks that need sealing, this type of paint is not recommended.
Why Primer is Necessary for House Painting
Priming is usually necessary for most types of painting projects – be it on a canvas or the walls of your house. New drywall, wood, metal, concrete, and other types of surfaces need priming. You need to use a primer before your paint because most house materials and canvases will absorb the paint and so to get good coverage you will need additional coats. If you use a primer as your first coat, you can be certain your colored top coat will cover nicely and look as ex[ectedc. Primer is also cheaper than regular paint, so it's cheaper to use one coat of primer and one coat of paint than it is to use 2 or 3 coats of paint with no primer.
Benefits of Applying a Primer
Seals the original materials to prevent paint from soaking in

Hiding seams and other imperfections in the wall

Seals over mold, stains, and discoloration from any previous paint color

Helps your new coat adhere to your wall
Primers are usually a neutral color such as light grey or white. This will enhance the color of your paint. Also, some paint stores would advise you to use a pigmented primer to make it closer to your last paint color. This technique is best if your final color is lighter than your original shade of surface.
Where to Hire House Painters?
A lot of websites are marketing different contractors for home renovation. However, there are also a lot of fake companies online that will promise you that they will finish the job but then leave you in the middle of the job.
Many people across Colorado trust and hire Excellent Painters due to their fast and reliable services. They are a legal third party company that will help you find contractors near your place and give you recommendations on when and what time it is best to do your home painting. 
Why Choose Excellent Painters?
They use only the best quality paint and primer, from Sherwin-Williams and Benjamin Moore, the latest technology, and expert painters to create a fresh new look for your home. Update your interior spaces with the latest trends in home colors creating a beautiful style throughout your interior, or give the outside of your home a makeover with fresh paint that will make it look new again. Contact Excellent Painters for a free quote today!