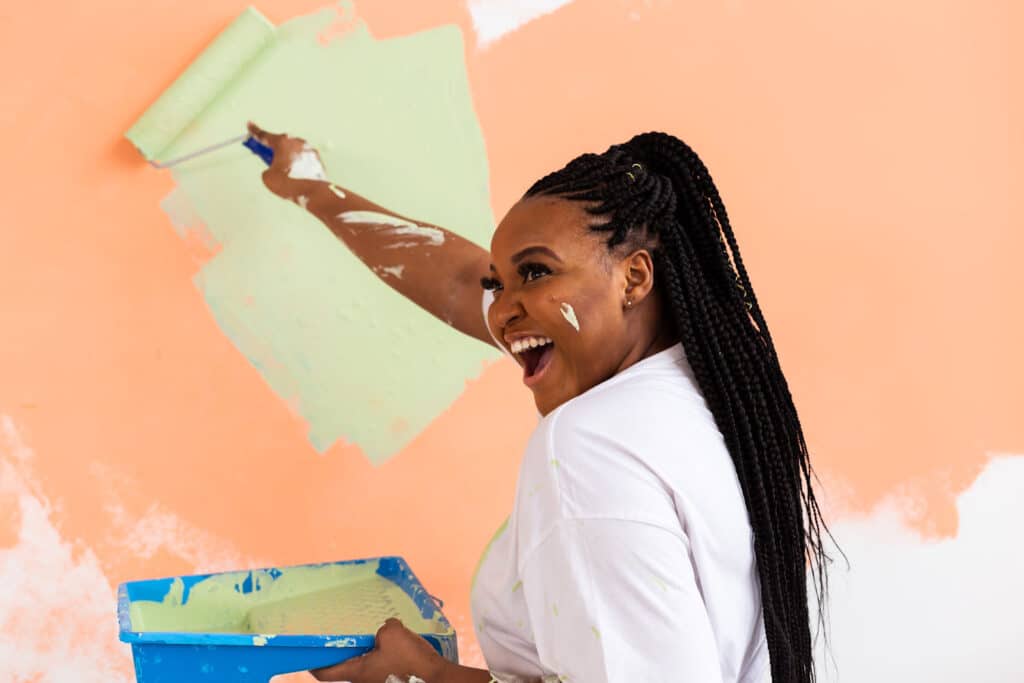 Your house looked amazing when you bought it. Now, years later, the paint might is fading,  peeling, or chipping off. Maybe it's been scratched or stained. These are the telltale signs that it needs to be repainted. Every building, whether it's a mansion or a birdhouse needs to be repainted every now and then. This is true for the interior and the exterior of the structure. How often you repaint may depend on the climate, the abuse it takes, the quality of the paint that was used, and the composition of the material that the surface is made of. A stained wooden fence or deck will need restaining/sealing more often than the exterior of a house covered in vinyl siding. Here are some broad guidelines you can use to plan ahead. 
One of the main reasons for painting things is to protect the material underneath. Yes, it will also make them look better, too. If you look at a piece of wood that has been left outdoors without paint or sealant, you can see how it dries out and cracks or, in a wet cool climate, it might soak up moisture and rot or grow mold. In many locations, it will get soaked by the rain then dry out in the sun repeatedly over and over. An unpainted wooden structure will not survive more than 10-15 years, where a correctly painted/sealed one can last forever.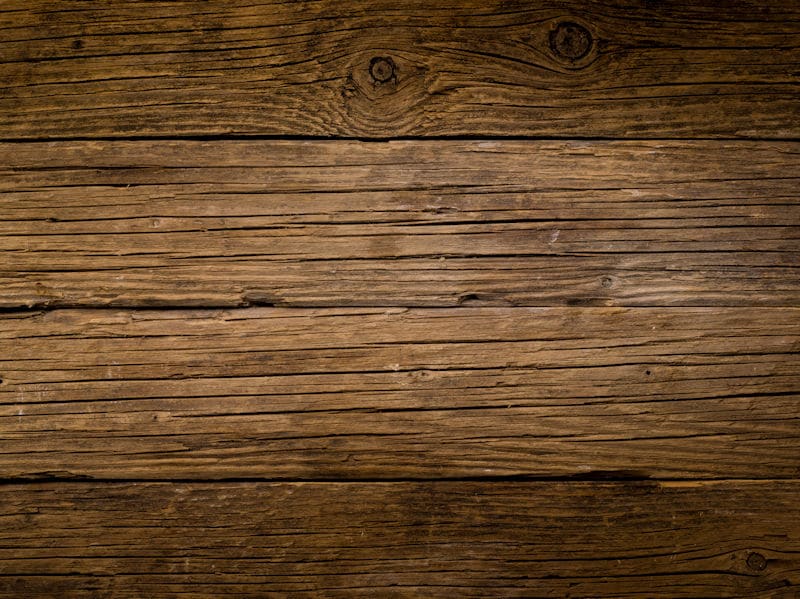 Exterior Surfaces
The outside of your home or commercial building may be made of any one of a variety of materials. What this material is can have a great impact on how often it needs to be painted. This also applies to outbuildings, fences, doghouses, or kind of structure that is painted and is exposed to the elements. The quality of the paint or sealant previously used will also come into play. The more expensive house paints also come with a longer warranty period. In general, a paint that goes on thicker is likely to withstand the weather, and abuse better than one that is thinner. An extra coat of paint can go a long way toward protecting any material for a longer period of time.
How Long You Can Expect Exterior Paint to Last
Wood

– 

4 years for stain

3-7 years for paint

Brick

– 15-20 years for paint

Aluminum siding

– 5 years

Stucco

– 5-6 years

Cement fiberboard siding

– 10-15 years 

Vinyl siding

– 20-25 years

Interior Surfaces
The interior of your home or office will need to be painted more frequently than the outside depending on use. If there's a lot of people or abuse in the area it will need repainting more often. Many companies offer paints and sealants designed for high use areas that need to be cleaned or wiped down frequently. We're usually talking about home or office interiors. If you use a thicker paint or sealant it will last longer and if you can prevent damage, it will last even longer. Even under ideal conditions, though, colors may fade over time and the paint may crack or peel.
How Long You Can Expect Interior Paint to Last
Most home interiors

: 3-5 years

Signs Your Interior Walls Need Painting
There are the obvious things already mentioned: color fading, cracks, and peeling. Here are a few more signs that it's probably time to repaint.
Fading

– Over time most colors will fade. This may be due to sunshine or other light sources. But sometimes even colors that have been kept in the dark will fade just because of the chemical composition of the inks or dyes used in the coloring. Even White will become yellowed over time. When you see any of this it's time to paint.

Cracks

– If your paint starts getting tiny little cracks all over it, that means it's drying or losing the elasticity inherent in the polymers that make up the paint. In pottery, they call it "crazing." If you see it on your walls, it's time to paint again.

Peeling

– If the paint hasn't adhered well to the surface beneath it may start peeling off. Sometimes it's nothing to do with the paint and everything to do with the surface beneath. If the wood rots out from under the paint because it's not sealed on another side, the paint will peel right off. This is a sure sign that you need to repair the wall and then paint it.

Not Coming Clean

– If you have cleaned the area repeatedly and it isn't coming clean, you have cleaned off your sealant and it's time to paint.

Scuffs and Scratches

– In your hallways or other high traffic areas people or animals may rub up against the wall. Too much of this and you will start to see scuff marks and scratches. When you see that, it's time to paint.

Stains

– In the kitchen, laundry room, garage, or other places where you may be using colorful liquids that can leave a stain. When those liquids get spilled or splashed on the walls and you can't clean them off, it's time to paint.

Damage

–  Maybe a hole got punched or kicked into a wall. Maybe it's just a dent or ding from moving furniture around. Perhaps it's rotting wood or rusty metal. If you have to repair it, then you likely have to paint it too.

Renovations

– Make sure you include the cost of the painting your remodeling project. Whether it's a kitchen or bathroom or whatever room(s) you may be renovating. Any new construction or serious remodeling will always include painting as the last step.

Looks

– If you're just tired of looking at the same old walls or want to give your home a new feel, painting with new colors can have a dramatic effect. Many people have painted their walls after they were stuck inside them longer than expected due to the pandemic. They may be onto something that would make their home feel more comfortable as well as provide a much-needed home improvement project for those with too much time on their hands.

Hire Excellent Painters
We strongly recommend hiring professional painters such as those from Excellent Painters in Evergreen Colorado to help you get that painting done. You may not have much time on your hands, but hate the color of the walls in your improvised home office. KIt's one thing to pick out the paint and the colors. It's another to clear out all your furniture, lay down dropcloths to protect the floor, and then apply masking tape around all the windows and doors, paint everything, and clean up afterward on your own. It's a lot of work and not all as easy as you might expect. There are a lot of tools and equipment that pros have that you may not want to buy. Think about it. Do you want a project that will last for weeks or a quickly repainted home within days? There are many reasons to hire the professional painters of Excellent Painters.