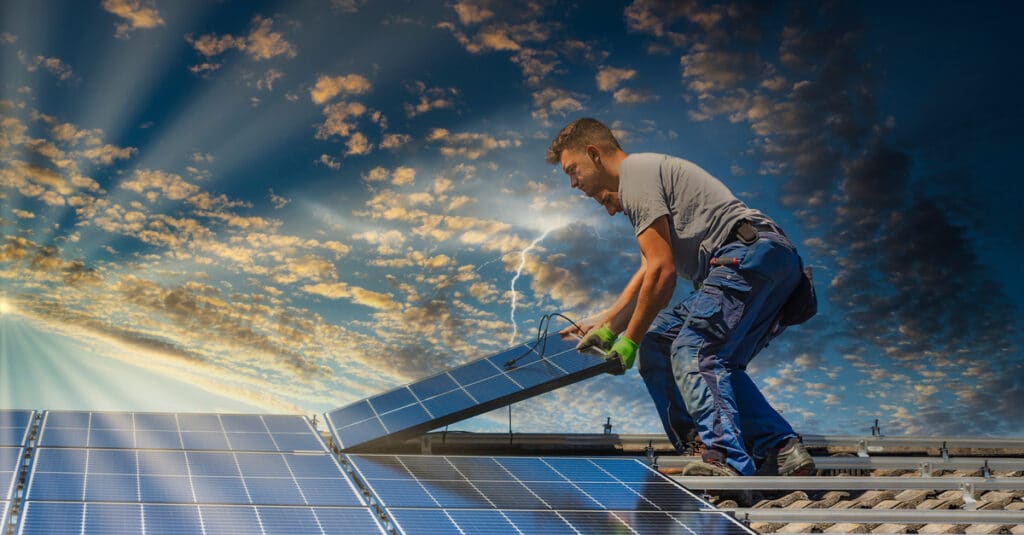 Electricity has become an essential part of our daily living. That is why electrical companies gain a lot of income if there is an increase in the consumption of energy. Thanks to the one who discovered solar power, we can now enjoy a lesser monthly electric bill through the use of solar panels.
What are Solar Panels?
Solar panels or also known as "PV Panels," are devices that help with the conversion of light from the sun to become electricity. For this reason, it has been increasingly popular to use since it can be considered as a substitute source of energy.
A lot of large buildings for businesses prefer to install it. It is also considered to be useful in remote areas wherein they are hard to reach by electrical companies.
Another advantage of using solar panels is its convenience. You can do it manually. However, no one will be accountable if something goes wrong. That is why it is advisable to hire professionals for guaranteed outcomes.
We made guidelines and recommendations on how to install your solar panels expertly. Not only that, but we will also provide you details on how to choose trustworthy contractors. Services included are reasonable pricing, excellent work, and reasonable timelines just for you and your family. 
Things to Keep in Mind before Hiring a Solar Panels Contractor
Ask for a referral.

First of all, secondhand information is better than choosing randomly and be disappointed in the end. That is why it's better to ask for a referral from family members or friends. Doing so will reduce the percentage of being scammed.

Testimonials and Reviews

. You can check different websites online and compare the feedback from different clients. Despite being not 100% reliable, you can still get information from this panel. By this, you will have an idea of the names of contractors you can add to your prospect list.

Licensed contractor

. Other important things to check are certificates or accreditations. This will provide you proof that they are, indeed, experts on the said job.

Duration of service

. When you have the list of the companies, you would want to narrow it down. The best thing to check is how long the company has been operational. It will indicate that they have good skill and knowledge in the long run.

Maintenance

. Similarly, ask your contractor if they will be responsible for the repair and maintenance of your solar panels.

Product warranties

. Make sure that your servicer provides a warranty for your solar panels installation.

Insurance costs and coverage

. You should ask your contractor what they offer and the cost associated with it.

Permits and inspections

. Contractors must be knowledgeable on how to install solar panels. Thus, if they cannot give you all this information, you better withdraw before signing a contract.

Timeline

. One more thing to ask your contractor how long they will be able to finish the job. If they are uncertain, it would indicate that they lack the skills and expertise in installing your solar panels.
Get Quotes from Different Solar Panel Contractors
Quotes will give you an idea of different rates from various contractors. By this, you can compare the offer of one company from another. Then, you can choose which of the company is offering a reasonable price. You can get your free quotes for Solar Panel Contractor Companies from us here at Getyourquote.com.
Here is the list of Solar Services from our contractors
Installation of Solar Panels for Electric System

Repair of Solar Panels from Electric System

Solar Water Heater System Installation

Solar Water Heater System Repair
We are a third-party service that could help you find the perfect solar panels contractor that fits for you.
This is our way to assure you, as our client, that we are legally responsible when it comes to the legitimacy of our work.
All you have to do is to contact us to get your free quote for solar panel contractors near you.
Below is the list of the state we provide our services to:
Austin, Texas

Chicago

Denver, Colorado

Fort Worth, Texas

Indianapolis, Indiana

New York

Philadelphia, Pennsylvania

San Antonio, Texas

Seattle, Washington, Texas

Charlotte, North Carolina

Columbus, Ohio

Dallas, Texas

San Francisco, California

Houston, Texas

Los Angeles

Phoenix

San Jose, California

San Diego, California

Washington D.C.
In searching for a solar panels contractor, there are details you have to verify first. Since this kind of job is not known for most, you have to check if your contractor has the true knowledge of installing solar panels in your house.
It would take up a lot of your resources and time just for mistakes. Hence, it is necessary to identify which contractors are legit and those who are there to scam your money out of you.
Getyourquote.com is here to help you with your solar panel needs. Just contact us, and we will be glad to assist you 24/7.