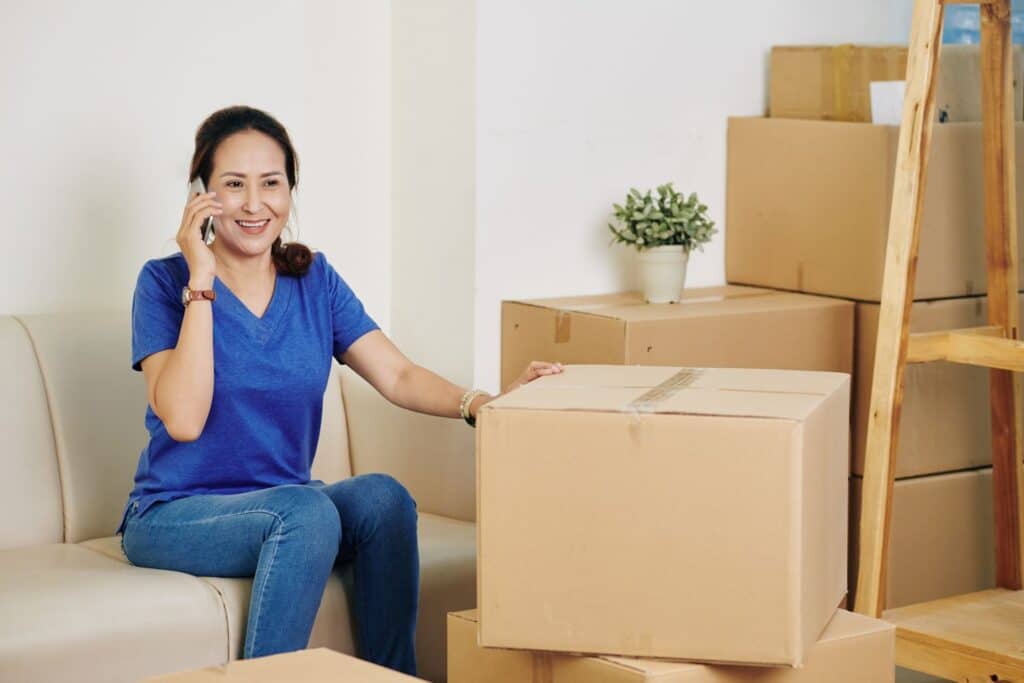 You just started a new job which is great but now you are looking at relocating to Denver, Colorado. Moving your entire home can be a stressful process and finding the right moving company is never easy. You've heard all the horror stories about how possessions were damaged, lost, or stolen. Avoiding scams is never an easy task, but keep reading and we will tell you the top 5 moving scams to watch out for from moving companies. 
Providing An Over The Phone Estimate
If a moving company offers you an estimate over the phone, it's a scam. A legitimate company will want to come to your home and see what they will be working with. They will need to know exactly what they will be moving, what your needs are if there are stairs involved, and so on. An in-home estimate is the only legitimate way to be able to provide you with accurate pricing. 
There are many things that come into play when giving you an estimate. The weight of your belongings and mileage are just two of the things a mover should know before providing you with an estimate.
Avoid Quick In-Home Estimates
Moving companies can still try to scam you even if they come to your home. A quick way of knowing if this is happening is if they do a quick once over of your belongings. If you plan on selling or donating items in your home, make note of that to the mover. Otherwise, those items will be included in the final estimate. There are countless reports of individuals whose belongings have been held hostage by moving companies. They refuse to release them until everything has been paid in full and in cash.
Requesting A Deposit
A reputable moving company will never require large cash deposits on a move. Usually, you pay upon delivery of your items from point A to point B. If a moving company mentions a deposit; run in the opposite direction. 
A "Guaranteed" Estimate
Read your paperwork carefully. Some moving companies will say they can give you a guaranteed estimate. This is not accurate. Extra fees may be tacked on because the weight of your belongings was slightly over what they assumed. You may also wind up with an extra fee for any extra unavoidable mileage. Be sure to read the fine print on any paperwork provided in order to protect yourself. 
Not Showing You Their Insurance/License
Ask to see their insurance policy and license. If they refuse or say it is not on them at the time, walk away. Every legitimate moving company is required to hold a license and be registered with the Department of Transportation. If you have their DOT number, you can go to the website and look it up. You will also be able to go to the Better Business Bureau for information. You can find the best moving companies at GetYourQuote.com. By using this method you will be connected with licensed moving companies who will be able to provide you with their policy as well. 
How Do I Find Moving Companies In My Area?
Talk to family and friends about companies they have used in the past. Do a simple Google search and always read the reviews. Every review should come with the moving company's DOT attached making further research simple. You also can go to GetYourQuote.com and provide some information in order to connect to moving companies in your area. Using this method means you will be in contact with moving companies in your area who meet all the criteria. 
What Information Do I Need To Provide?
Move date

Move description

Address from and to

First and Last name

Number for contact
The above information ensures that you will be matched with moving companies specific to your given move. A description of your move is needed in order for moving companies to know what they will need to discuss. 
What Other Information Should I Be Looking For?
How long will the move take?

How do you contact the movers during the move?

Will your items be transferred to another property during the move?

Do they have a cancellation policy?

What forms of payment do they accept?

Will the chosen company be delivering the items or will another company be used?
These are all important questions to ask when considering a moving company. Legitimate moving companies will have no problem with answering these or other questions and will provide you with appropriate documentation.
Now that you know how moving companies try to scam customers, you can protect yourself and your belongings when you are moving to Denver. Keep in mind the simple steps and always read everything before signing. Interview at least 3 moving companies to get several estimates to choose from and always do your research.