There are few things every homeowner needs to cross of their list before they start any kind of home improvement project. Whether it's moving, painting, or something more involved you're going to need to start from somewhere. Follow these easy steps to avoid any nightmares while making the reno of your dreams.
Have a Plan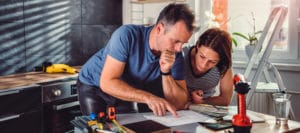 It's easy to think about what you want your new modern kitchen to look like, but with tons of ideas circling in your head it can be easy to lose track of them. Having a plan of concrete ideas can help focus in on what needs to be done and the logical execution of it. This should include blueprints of the final outcome, what you can DIY and what you'll need a contractor for.
Budget Your Reno!
Home improvement project cost money and your budget depends on what you want to achieve. Keep in mind different contractors are going to give you different quotes for different things, so it's important to consider that this budget may fluctuate so set aside at least 10% of your budget for anything unexpected. Also consider the cost of supplies and materials, and if you find yourself going over budget check your plan from step one to see if you can alter or remove anything.
Find a Contractor
This is a lot of homeowners least favorite part – but happens to be the one we enjoy the most. Finding a contractor shouldn't be a difficult process, and finding the right contractor should also be as smooth. You should first ask your friends or neighbors if they have anyone they can recommend.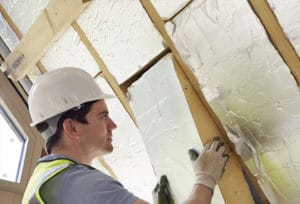 Be wary if it's Aunt Mildred's bosses-nephew's-cousin-who-just-graduated mind you, but if you know someone who got a reno you admire ask them who it was and also any problems they may have incurred. You should find at least three different contractors for the same reno and get three different quotes from them. This will let you retool any plans you made and also give you a clearer picture of what your budget should look like.
If you run into any difficulty or don't know where to interview three different contractors we have the perfect website for you. It's this one. GetYourQuote.com makes it easy to find reliable and quality contractors for any home reno project!